The Collection: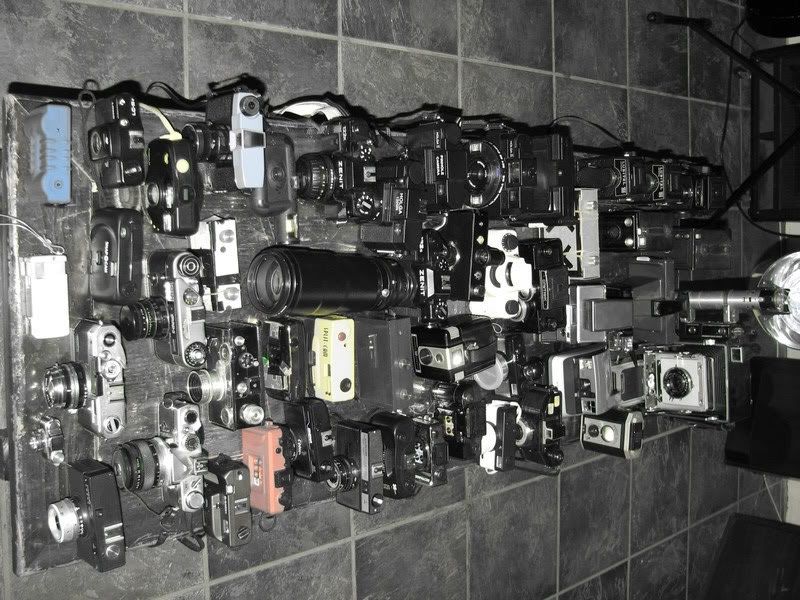 This does not count the cameras I have made. It is not a great photo. I took it with my crappy digital camera. And I suck at using the damned digitals.
I actually use most of these cameras. I need to get the film for the spy cameras. Have not been able to justify the cost just yet. But I will.
A few holgas, a few goofy silly toy cameras, some panoramic, pinhole cameras, lots of Russian cameras, a stereo camera, a few "normal" cameras, a few sequence or multiple image cameras, an under water camera, polaroids and polaroid-back cameras, two mini spy cameras, a Russian spy camera with a huge zoom lens, Brownies, Graflex, fisheyes, and other things.